Property Management in Riverbank, California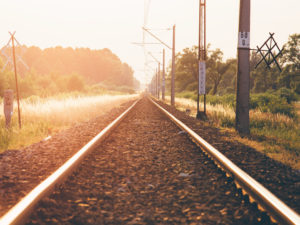 Much like its name suggests, Riverbank is a small community on the Stanislaus River. Once home to an important ferry crossing, Riverbank also held a long and important relationship with the railroad. The city sits in the heart of a rural region that has long served as an important focal point of agricultural development in the state of California.
Modern day Riverbank has been growing steadily over the past decade or so, with the city investing in redevelopment efforts to bring new economic growth to the region. In 2009, Riverbank completed an aggressive overhaul of its downtown area, with streets and sidewalks repaved to make for a better business atmosphere. These redevelopment efforts also included the construction of Plaza del Rio, a two-acre park.
Plentiful public amenities, a strong local school system, and numerous recreational spots all contribute to the appeal of this small California city. Riverbank's local authorities are also focused on ensuring the health of the community for years to come yet, with the city's strategic plan serving as a blueprint for encouraging new growth.
Housing Needs in Riverbank, CA
As the population grows in the city of Riverbank, so too do the demands on the local housing market. According to the last census, 27.8% of the local population lives in rental homes. If the city's efforts to bring more businesses and employment opportunities to the area succeed, housing demands will climb even higher, making the city an attractive destination for real estate investors.
If you own rental properties in Riverbank, working with a qualified property manager is one of the easiest ways to maximize the value of your investment. From finding the right tenants for your home to keeping it properly maintained, a Riverbank property manager handles yours home's needs from A to Z.
Find the Right Partner
Feeling overwhelmed by the many Riverbank property managers competing for your business? Why not consider Valley Oak? We've helped countless landlords across Stanislaus County to get the most out of their homes. Our qualified team members will help you identify ways to boost your monthly earnings, all while making sure your rental performs optimally for the life of your investment.
Schedule a free consultation with us: (209) 342-0866
Professional solutions for your rental property's needs
Why Choose Valley Oak Property Management?
Learn why so many California landlords partner with us
Effective Communication is Our Top Priority
We believe healthy management relationships are built on a foundation of effective communication. We work diligently to keep our property owners informed, and we generate monthly reports and notes detailing recent performance. All of these documents are available for review in the online account portal.
We Understand Local Housing Laws
If you don't respect the various laws and ordinances regulating your rental property, you could find yourself in hot water. Keep your liability limited by working with Valley Oak. We are intimately familiar with state and federal housing laws, and we work to ensure your property meets all local requirements.
Renters Love Our Management Team
Maintaining your tenant's satisfaction serves a key role in keeping your rental healthy. By prioritizing tenant relationships, we reduce turnover rates, and ultimately, put more money back in your pocket. We're easy to talk to, and we strive to work out amicable resolutions to conflicts. Meet our team now!
Powerful Technology Resources Keep Us Efficient
Some property firms rely on outdated management techniques from the past century; at Valley Oak, we do things a little differently. Our offices run on a powerful management system that allows us to communicate with both owners and tenants digitally. This helps us handle problems faster & keeps everybody happy.
Our Customer Service Sets Us Apart
Don't let yourself be treated like nothing more than a number in the crowd. We are determined to provide the very best customer service in the property management industry. Every member of our team is accessible and easy to talk to...we're always happy to take your calls.
We Build Honest Working Relationships
We understand that partnering with a property manager means entrusting your investment to someone else, and that can be a little scary. Our team works to earn your trust. We don't use hidden feeds to boost our income, and we never try to push things under the rug. We treat you like a bonafide business partner.
Trusted Vendors Work with Our Team
Keeping your home's maintenance needs in check is one of our top concerns. We've built relationships with some of the area's most trusted service contractors, and we enjoy priority attention & preferential rates, in some cases. This means you pay less out of pocket and your maintenance issues are taken care of promptly.
You Can Count On Our Proven Experience
Don't take a big gamble with an inexperienced property manager who makes big promises. We take our commitment to providing excellent service seriously, as evidenced by the countless happy clients who continue to entrust us with their business.
Our Clients Can't Get Enough
We get real results for our customers

A Well-Established Team
"I have been using VOPM for years now. I can only say great things about them. They have a great staff & team.  I have multiple properties being managed by them for years and I have had zero issues or problems. It can't get any better than that dream come true for investments."
 - Tyler H., Satisfied Client

The Best Choice I've Made
"We have had the privilege of working with Valley Oak for the past several years & have been very pleased with the quality of service. We have referred their services to several of our friends and clients. If there are any issues, the company is quick to respond and problems addressed."
 - Pam H., Satisfied Client
Modesto and Stanislaus County's Local Property Management Experts
We know the Central Valley. We know property management.
From Modesto to Riverbank, Turlock, and Oakdale, if you own rental property in northern California, you understand how difficult it can be to turn a profit. Finding the right tenant, addressing ongoing maintenance needs, and handling monthly billing can quickly become a full-time job. Partnering with a professional property manager is a smart way to maximize your property's potential, but how do you know who to trust?
At Valley Oak Property Management, we're determined to provide the best property management solution in the Central Valley. Our team of local real estate experts has helped countless landlords to get the most out of their properties. We pay close attention to the local rental market, and continually offer our input for how to improve your performance. We don't apply a one-size-fits-all approach, but focus on developing customized management plans for our clients.
Start the Conversation with Our Experts
Learn how professional property management could help you earn more: (209) 342-0866