The Cost of Property Management in Modesto – Can a Cheaper Rate Make you Pay More?
Today, we're talking about the cost of property management in Modesto. Most property management companies will either charge you a flat management fee every month or they will charge a percentage of your rental income. When you're shopping around for property management services, make sure you understand exactly what you're getting for your money. Each company does things a little bit differently, and a dramatically low quote might actually end up costing you a lot more in the long term.
Quality of Service
When it comes to professional property management, you get what you pay for. Using a company that charges almost nothing to take care of your home means you will get almost nothing when it comes to service. Hiring a property manager is making an investment in your rental home. You are investing in a professional's time and expertise, so you don't want to go looking for the lowest price. Instead, you want to find someone who charges a fair price relative to the work that is provided. Saving money on your monthly management fee might seem like a great idea, but when your rent isn't coming in because you have bad tenants or the property needs expensive repairs because your manager didn't stay on top of preventative maintenance, you're going to wish you paid for a higher quality of service.
Understand What You Are Paying For
Another reason that you may come across dramatically low property management fees is that the company is charging extra for a lot of other things. Most property managers will charge a lease up fee in addition to your monthly management fee. This covers the costs of finding a tenant, conducting the screening and getting that tenant moved in with a lease signed. Valley Oak pays for signage, marketing, professional photos, annual third party inspections, and annual trust fund auditing. Make sure you know exactly what you're paying for as not all proposals are equal.
Risk Mitigation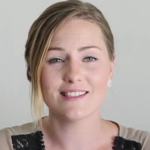 Regardless of what you pay for property management, you have to make sure you and your property are protected. Your property manager must ensure you are compliant with all the state, local and federal laws. It's very easy to get sued when you're renting a home to tenants, and you want your property manager to keep you out of court. Protecting your financial interests, your reputation and your property is well worth a monthly management fee.
If you have any questions about this blog or the services we provide, please contact us at Valley Oak Property Management.