3 Can't Miss Reasons to Invest in Modesto Real Estate in 2017
If you've been wondering whether it's a good time to invest in Modesto real estate, we're going to share three excellent reasons to buy a rental property now or in 2017. Whether you are thinking about buying your first investment property or you want to add to your existing portfolio, Modesto and the surrounding areas offer you some unique opportunities.
Diverse Investment Options
Modesto and the greater Central Valley have a number of different options for real estate investors. Single family homes have always been especially popular, and there is still a market for them now. Real estate values have recovered and stabilized in the area and across the country, so it's a good time to buy a single family home that will continue to appreciate. Multi-unit properties also provide an interesting opportunity, especially if you already have a selection of single family residences in your portfolio. Even apartments can help you diversify your real estate investments. Look for the right opportunity, and don't be afraid to try something new.
Rental Values Are Going Up
Rents are increasing in the area, so Modesto real estate investors are earning higher returns on their investments. When you work with a property management company that understands the local market and can make good recommendations on how much you should charge, you're going to be able to price your property competitively so you get a quality tenant fast, and earn as much as you can each month. Charging too much rent will leave your property vacant for longer than necessary, and that will make it harder to find a desirable tenant.
Lower Vacancy Rates
Another excellent reason to invest in Modesto real estate is the extremely low vacancy rates that the region is currently experiencing. These ultra-low rates are much lower than the average, and it can make a huge difference in the return you earn on your investment. As you know, vacancy and turnover will always cost you money. Now is the time to invest, because you won't have to worry about missing out on rental income. Good tenants are easy to find, and they are willing to stay in a property that is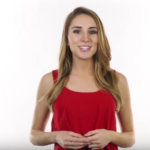 in good condition. When your rental property becomes vacant, get it ready for the rental market right away and start looking for a new tenant.
If you'd like to talk about some additional reasons to invest in the Modesto real estate market, please contact us at Valley Oak Property Management.