Why Work with Valley Oak Property Management
There are a number of excellent reasons to work with Valley Oak Property Management, and today we want to share a few of those reasons with you.
Full Time Service
Our large staff of full time employees is available to help with whatever you need. Whether you have a question about a repair request on your property or you want to talk about tenant screening, we are available to our owners. We believe in communication and responsiveness, and our property owners are our first priority.
Experience
At Valley Oak Property Management, we have over 40 years of cumulative experience dealing with many different types of residential rental properties. No project is too large or two small for us, and we can help you with everything from choosing an investment property to finding a tenant to managing your investment for the long term. We are local to the Modesto area and we serve the entire northern California Central Valley. We understand our market, and we stay up to date on all the current and changing laws pertaining to landlords and tenants.
Technology
Our company is modern and up to date. We take advantage of innovative systems and cutting edge technology. We utilize an online system that allows our tenants to apply, pay rent and request maintenance electronically, and we pay our landlords via ACH transfer as well. This means you get your money quicker. You can expect to receive your monthly accounting statements by email and all of your documents and information about your property are available online anytime you need it.
Peace of Mind
When you hire Valley Oak Property Management in Modesto, you get peace of mind. You know your rental property is being cared for properly, and you know that you won't have to worry about getting in legal trouble. We protect you and we protect your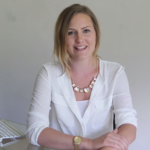 property. There's no need to spend all your time and energy managing your rental property when there are professionals available to help you maximize the return you can get on your investment.
These are merely four reasons that explain why you should work with us. We'd like to tell you more about what we do and how we can help you. Please contact us at Valley Oak Property Management, and we'll answer any questions you might have.