The Complete Guide to Finding a Modesto Property Management Company
Today, we're helping property owners and investors who are looking for a property management company, but aren't sure where to start. Remember that owning a rental property is just like owning a business, and you want your property manager to treat it that way.
Referrals and Research
Start by getting referrals from people you trust. If someone you know has had a good experience with a property manager, it's worth your time to contact that company. Do a little bit of research online as well. Check out a management company's website and read any reviews that current and former clients have left. Don't get too discouraged if you see negative reviews from disgruntled tenants. If a former tenant is complaining about being evicted, that's probably an indication that the property manager is doing a good job on behalf of the owner.
Portfolio of Work
Talk to a few property managers and ask if you can see a sample of their work. Look at the ads they run when they list properties. The pictures that accompany the ads should be professional, the descriptions of properties should be compelling and you want to make sure they aren't using language that violates any fair housing laws. Take a drive by some of the homes they manage and see how the property looks. If the yard is in good shape and the house looks good, you know they have placed high quality tenants.
Business Specialty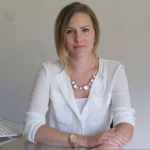 There are some companies that focus specifically on property management and there are also real estate companies that have a few property managers on staff to handle rental properties. Decide what kind of business you want to work with. When you choose a company that exclusively does property management, you are getting experts who are focused one hundred percent on homes like yours. The danger you run into with real estate companies is that they are usually more concerned with buying and selling properties, and less interested in managing those that are rented. You have to make sure the company you work with understands landlord tenant law and can handle everything that comes with renting out a home.
If you have other questions about how to find a property management company, please contact us at Valley Oak Property Management. We'd be happy to talk to you about the work we do on behalf of our property owners.