4 Tips to Keep Your Modesto Tenant Renting for the Long Term
Having a great tenant in place for the long term provides many benefits for your rental property. You don't have to worry about turnover costs, and you know you can rely on getting rent paid on time. There's also the peace of mind that your tenant is taking good care of your property and treating the home as if it were their own. Today, we are sharing four tips for keeping long term tenants.
Well Maintained Property
When a tenant moves in, make sure you're providing a clean, safe and rent ready home. It should be finished and in good repair. Everything in the home should work and look great. After your tenant has moved in, make sure you take care of repairs and maintenance issues on a timely basis. Pay attention to preventative maintenance and don't ignore small repairs that have the potential to become big problems. If your tenants know you care about your property, they will care about your property too. They'll also be willing to stay longer when they know you can be trusted to keep it maintained.
Tenant Screening
You only want to keep the good tenants, so make sure you have a high quality renter in place from the beginning. The best way to do this is with a thorough tenant screening process. You should be checking credit, looking for previous evictions and landlord collections and conducting a full background check. Verify employment and income and talk to current and previous landlords. The goal is to get a complete picture of what type of tenant your applicant is.
Proper Pricing
Make sure you price your property according to fair market rents, and be careful with raising your rent. When you have great tenants in place, you don't want to chase them out by raising the rent every year at unreasonable levels. Pay attention to the market so you know what's acceptable and what similar properties are renting for in your area. It is okay to raise your rent after a lease term, but don't raise it so much that you lose a responsible tenant. You'll earn more money off a long term tenant.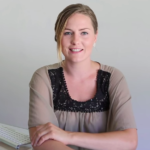 Professional Help
When you have a professional and reliable property manager screening tenants and taking care of your property, you are more likely to keep great tenants in place. Property managers are experienced at handling the maintenance, inspections and lease signing. They will make sure your tenant is satisfied and your property is in great condition.
If you have any questions about how to hold onto your long term tenants, please contact us at Valley Oak Property Management, and we'd be happy to tell you more.