4 FAQs for Fair Housing in Modesto – Property Management Education
There are a number of fair housing questions that come into play when you're choosing a tenant for your rental property. Today, we're answering some of the most common questions we get from our property owners and investors.
Can I Pick my Tenant?
When owners want to pick tenants themselves, it can complicate an otherwise consistent and well documented screening process. At Valley Oak Property Management, we maintain a set of strict guidelines pertaining to income, credit history, rental history and other factors. We have a thorough screening process that allows us to identify applicants who are qualified to rent your property. Our goal is to protect you and maximize your investment. That's why we screen and select tenants ourselves; because it's our job to uphold all fair housing laws and act as impartial managers who can put the best tenants in your home. If we allowed you to pick one tenant over another, you could be accused of making that selection based on race, religion or some other factor that violates the law.
Can I Limit the Number of People Living in my 3 Bedroom Rental?
We follow Fair Housing Guidelines, which is two people per bedroom plus one are allowed in a property. Therefore, in your three bedroom rental home, a maximum of seven people would be permitted to live there as long as they qualify for the property and meet our screening criteria.
Do I Have to Allow Pets if I Don't Want them in my Rental?
Pets are not a protected class according to the fair housing laws, so if you want to avoid allowing tenants with pets to rent your property, we will market it as a no-pet home. You must remember that not every animal is a pet. Service animals are not considered pets, and a qualified tenant who is approved for your property must be allowed to bring a service animal if necessary. You cannot charge a pet deposit for these animals either, because the law does not see them as pets.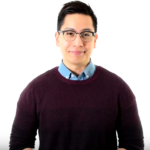 Do I Have to Allow Section 8 Tenants?
Property owners are not required to allow Section 8 tenants into their rental homes. However, if you own multiple properties and you decide to allow Section 8 in one of those properties, you must allow it in all of your rental properties.
These are some of the most common fair housing questions we get. If you have any other questions or you need help managing your property, contact us at Valley Oak Property Management.