The Modesto Rental Market Update for Investors & Landlords
Today, we're providing an update on the rental market in Modesto and California's central valley. If you're thinking about purchasing an investment property, you might want to consider this area. It's a great time to buy and the rental market is strong enough that you'll be sure to earn a great return on your investment.
Interest rates on mortgages of all kinds are still at historically low rates. This makes it an ideal time to invest in a property that you can rent out to tenants. The amount you pay for your mortgage will be a lot lower than at other periods, so you can find a good deal.
Rental prices are on the rise in our area. Landlords who have been hesitant in the past to raise their rents are finally comfortable doing so, and tenants are willing to pay what's being asked. This means your chances of earning a good rental income are excellent right now.
Vacancy rates are currently pretty low, and occupancy rates are high. With vacancy rates where they are, there's not a lot of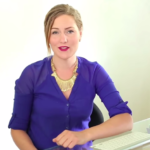 inventory available, which works well for landlords. Tenants are looking for high quality properties and if you have one, you're going to benefit.
You still have a great opportunity to invest in areas such as Modesto, Stanislaus and San Joaquin. If you have any questions about the current state of the market, or you're interested in exploring different properties that might make great rentals, please contact us at Valley Oak Property Management. We'd be happy to answer your questions and talk about the options that are available.